Erasmus+ Program Welcome Day for Foreign Students
On 2 October 2023 the Faculty of Law, University of Zagreb organized the Erasmus Welcome Day for foreign students who will spend the winter and, for some, the summer semester studying in Zagreb as part of the Erasmus+ program.
NEWS
Announcements
We are pleased to announce a forthcoming guest lecture "Pathway to Careers in EU Affairs: Present...
NEWS
Events
Assoc. Prof. Aleksandar Maršavelski was unanimously elected president at the electoral Session of...
On Monday 20 November 2023, at the occasion of marking the 32nd anniversary of the Vukovar traged...
Assoc. Prof. Ivana Dobrotić, Prof. Olja Družić Ljubotina, Assoc. Prof. Marijana Kletečki Radović ...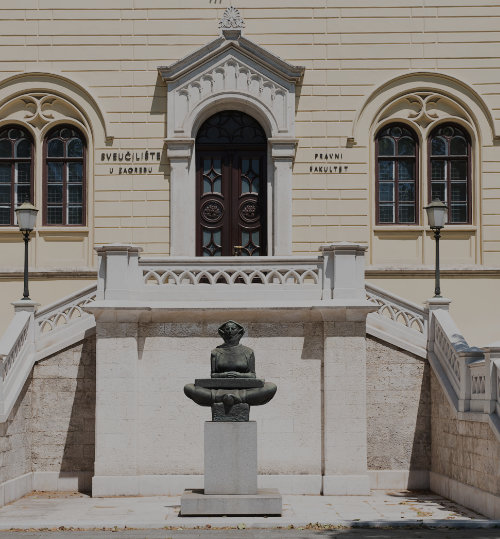 Preservation and promotion of the Croatian legal culture
ABOUT THE FACULTY OF LAW
250 years of knowledge, experience and advancement of legal education
Mission of the faculty is to educate leading experts in the areas of law, social work, public administration and public finances who will contribute to the practice, education and scientific-research work in the aforementioned areas with their knowledge and skills.